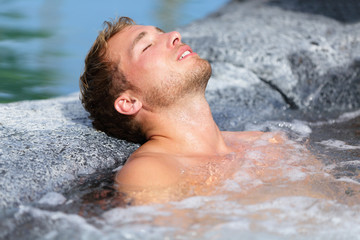 fr.fotolia.com
The swirling, bubbling water
maddened in it's state of movement
clung to the aged man.
I, a younger version, sat by him.
"A little warm today," said he and I agreed.
My face was red with the heat
that encompassed us.
We sat together
he and I
and looked at the vaporous swirls
of steam as they drifted skyward
only to be stopped by a mirrored ceiling
revealing us as children
in a frothy bath.
I looked at his wrinkled face
and wondered
was it worth it
to live all of those years
only to be rewarded with a body
withered.
flickr.cm
And I asked
"Are you happy as an aged man?"
His eyes played on me.
"Yes....it is a little too warm," he said.
And I didn't pursue it.