Mother Earth, she is a changing.
Father Moonlight , so silent, stands guard.
Whispers of the Universe are growing louder.
Humanity groans under the weight of its brothers and sisters,
and peace is like a shroud that can only be pierced by love and hope.
A long time ago, a baby was born bringing hope.
For centuries we the western world celebrated his birth and clung to hope
because Mother Earth, she was a changing
while Father Moonlight stood guard, silently illuminating Mother Earth.
Fifty years ago we were still celebrating divine Hope in public schools and public places.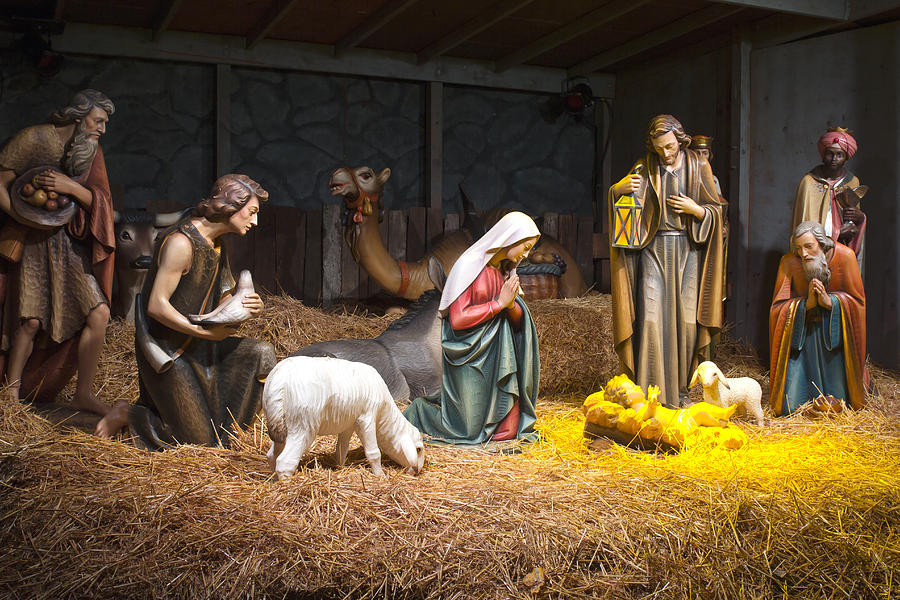 fineartamerica.com
We colored pictures of Jesus, even if we weren't Christian,
and nobody converted.
Hope like a treatment for all the ills of earth drifted over our needy children,
tugged gently at the hopelessness of powerless children,
and whispered of a Universe filled with wonderful possibilities.
And nobody converted.
We ate cookies and marveled at the Nativity Scene on our school lawn.
And nobody converted,
Hope hung around like an invisible uplifting current,
as we practiced kindness and remembered the worth of poor people for a season.
The rich do not know this,
but the replica of the nativity scene reminds us, the poor people,
that Jesus was born in stark poverty as a sign that he had come to uplift and empower the poor.
The theme of uplifting and impowering the poor runs all through the Bible.
That theme shows up in the Koran.
All great religions protect and help the poor and speak of the worth of the poor.
Bringing hope.
Divine solutions.
Saint Francis of Assisi introduced the practice of having replicas of nativity scenes at Christmas some 800 years ago.
When Cardinal Jorge Bergoglio of Argentina was elected pope recently, he named himself after this man of Assisi in Italy who introduced replicas of nativity scenes at Christmas.
America, the land of hope, has given up the Nativity.
We trash the story of Jesus's birth.
The poor are not forgotten, just demeaned as less valuable.
We help them, not because of who they are, but because of who we are.
Now we see public schools banishing any divine theme of hope
to give to those kids who tread the halls in despair.
We forego giving hope that touches souls.
We prescibe pills instead.
Lots of pills.
We give shallow presents and Ho Ho Ho at our public institutions.
We prefer mopping up blood in public schools and explaining away hopelessness
instead of allowing divine soft solutions.
I read on the internet, therefore it must be true, that every teenage shooter in American schools was found to have been on medication for depression.
Hopelessness fueled by mind-bending drugs.


"Take away the guns!" "Give higher doses of those pills!" "Hire more counselors!"
For unto us a child is born, unto us a son is given, and the government will be upon his shoulders. And he will be called Wonderful Counselor, Mighty God, Everlasting Father, Prince of Peace.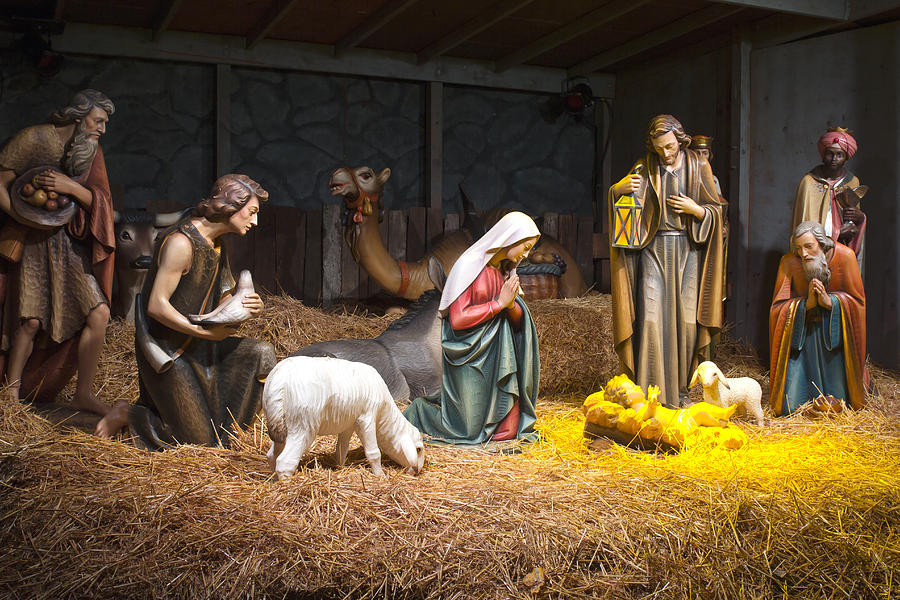 fineartamerica.com
The Nativity. It is mostly for the hopeless and the poor and the despairing.
But you might like it, too.
Thank you for caring enough to drop by,
Riverwatch, no longer poor